About Elite Tax Relief
Elite Tax Relief is Fort Smith, AR's go-to for experienced tax resolution services. We are dedicated to helping individuals and businesses (both big and small) tackle tax problems. Elite Tax Relief is an Arkansas-based tax resolution services firm that specializes in multiple IRS debt reduction programs, including niche expertise helping troubled truckers and other 1099 contractors resolve tax debt issues.
Elite Tax Relief was founded by former IRS Revenue Officer, Ken Mullinax, who wanted to help the individuals, families, and businesses who deserved expert representation in front of the IRS. He left the IRS and launched Elite Tax Relief to help them get the tax relief they deserved. Having worked for the IRS, Ken has the inside knowledge and know-how to quickly get your case on track toward resolution. He's been supporting Fort Smith, Arkansas individuals and families and businesses resolve their tax issues ever since.
From offer in compromise to IRS payment plans, payroll tax problems to IRS debt reduction services, we are tax resolution experts committed to bringing tax debt relief to those in need.
We support individuals, families, and business throughout the United States of America. We have offices in Fort Smith, Arkansas to handle local clients on a more personal level.
We offer a free initial consultation to review your case and explore your IRS resolution options.
About Kenneth Mullinax, CPA, EA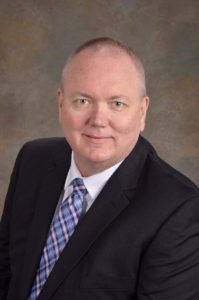 Kenneth Mullinax is a CPA licensed in the State of Arkansas. He began his career as a Revenue Officer for the IRS in Fort Smith, AR. As an IRS Revenue Officer, he was responsible for enforcing tax laws and bringing taxpayers into filing and paying compliance. This experience gave him a unique skill set that is not possessed by most CPAs and makes him uniquely qualified to handle IRS resolution cases.
You can hire a local CPA, EA or Attorney to handle your tax issues, they are allowed to represent you before the IRS, but unless they are specifically trained in this area, they will absolutely not know all the avenues available to resolve your tax problem. Ken's inside knowledge and know-how quickly get your case on the path to tax resolution.
Kenneth (Ken) Mullinax is a tax professional expert. His passion for tax resolution began almost a decade ago while working as a Revenue Officer for the IRS. For six years, Ken enforced tax laws and brought taxpayers into filing and payment compliance. However, he wanted to be on the other side, helping taxpayers in Arkansas and other states find relief from their current tax problems. So he left the IRS and founded Elite Tax Relief LLC. He's never looked back.
Email Ken at ken@elitetaxrelief.com
Arkansas Society of CPAs
American Society of Tax Problem Solvers (ASTPS)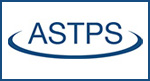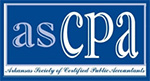 About Sandra Mullinax:
Sandra Mullinax is Ken's wife and business partner. Prior to the founding of Elite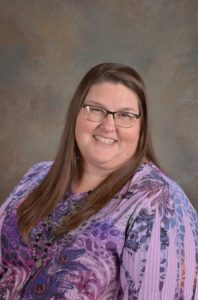 Tax Relief, she held an insurance license and worked for many years selling and servicing insurance policies in the Fort Smith region. At Elite Tax Relief she is the Office Manager, and helps to train the staff. She will most likely be your first point of contact when you call. Her knowledge of tax relief and IRS tactics, combined with her empathetic personality help to calm the stress of most of our clients. Helping people is her passion and she often says it is her calling. She says that nothing feels better than helping people solve their tax burden. She is an avid scrapbooker and card maker as well as the mother of two daughters.
Email Sandra at sandra@elitetaxrelief.com
About Jennifer Vinci:
Jennifer Vinci is Ken and Sandra's niece and has worked for Elite Tax Relief since the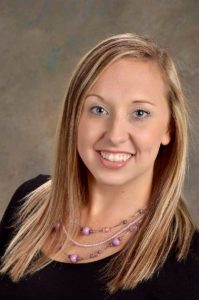 beginning. She is the mother of two beautiful daughters and splits her time between her important job as an Account Specialist, and being a great mom. During her time at Elite Tax Relief, she has learned so much about tax resolution. She is not yet licensed to represent clients before the IRS but she knows the job as well as anyone who does. She will likely be the one you are working closely with to gather all the essential information we need to win your case.
Email Jennifer at jennifer@elitetaxrelief.com