There has been a lot of news about tax scams lately. These are scammers who pretend to be the IRS and call innocent individuals demanding immediate payment of their tax debt. Some even send fake IRS notices, telling people to call them as soon as possible.
Here is a scan of an actual Notice of Federal Tax lien from the IRS: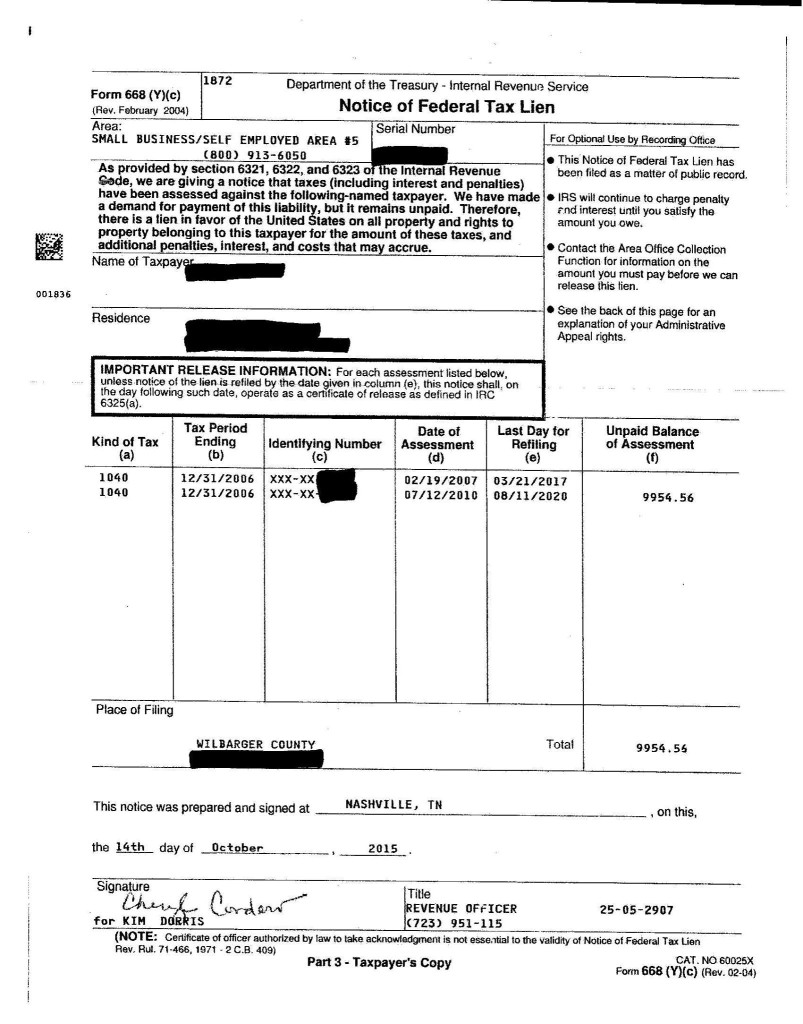 And here's a notice sent by a company that attempts to fool the taxpayer into believing it is coming from the IRS and they BETTER CALL NOW: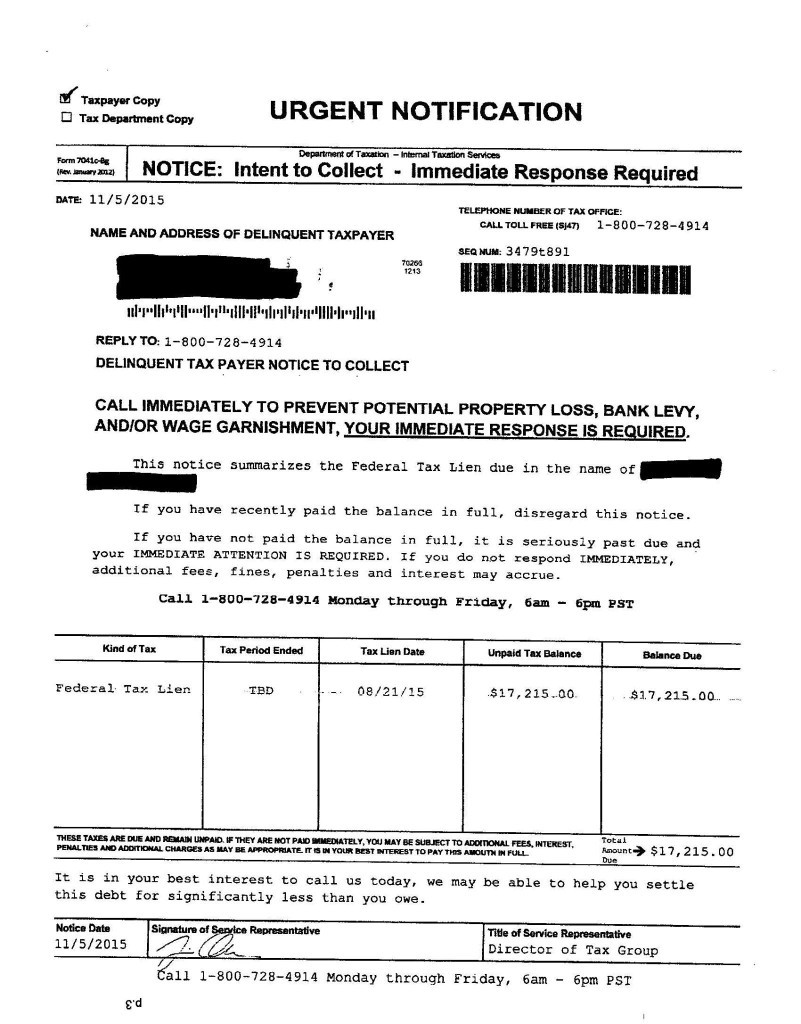 If these innocent people call they don't get the IRS, they get the hard sell from a company trying to scare them. So shameful and upsetting.
It's important to know the IRS will never:
Threaten you to call police or have you arrested.
Ask for a debit/credit card number over the phone.
Make you pay by specific methods – such as a prepaid debit card.
Call and demand payment immediately.
Call about your tax debt without having sent you an IRS notice first.
If you think you've been contacted by a scammer pretending to be the IRS, you can call TIGTA at 1.800.366.4484. TIGTA, which stands for the Treasury Inspector General for Tax Administration, can help investigate the case.
If you think you do owe taxes, but are not sure how much or need help, give us a call. We can contact the IRS on your behalf, find out how much you owe, and negotiate a deal to help lower your tax debt. We are tax resolution professionals dedicated to bringing tax relief all across the United States.